Running an online store can be a lucrative and exciting business venture, but it can also be difficult to get started. There are several different e-commerce platforms to choose from, each with its advantages and disadvantages.
One of the most popular platforms is WooCommerce, which is free and open-source software that allows store owners to create a professional online store without any programming knowledge required.
Here are six things you need to know about setting up and running a WooCommerce store.
You'll need a WordPress website
WooCommerce is a plugin for WordPress, so you'll need to have a WordPress website set up before you can install and use it. If you don't have a WordPress website yet, you can sign up for one at wordpress.com.
Additionally, your WordPress website will need to be hosted on a web server for WooCommerce to work. Most web hosting providers offer one-click installation of WordPress, so you can easily get started with WooCommerce. However, know that for speeding up a WooCommerce store, WordPress needs to be installed on a VPS or a Dedicated server. On the other hand, speeding up optimization can be done on shared hosting as well, but that would require a little more work.
You can choose from a variety of themes and plugins
WooCommerce is highly customizable, with a wide range of themes and plugins available to change the look and feel of your store. Several extensions add extra features and functionality to your WooCommerce store. This flexibility makes WooCommerce one of the most popular e-commerce platforms available.
Of course, there are free and paid themes and plugins available. Typically, the paid themes and plugins are of higher quality and offer more features than the free ones. However, there are also some high-quality free themes and plugins available. Do some research to find the best option for your store.
Additionally, WooCommerce also has several features that are built in, such as the ability to manage inventory, accept payments, and track orders. Some of the most popular WooCommerce features include:
The ability to offer discounts and coupons

A built-in shopping cart

The ability to accept payments via credit card, PayPal, or bank transfer

Built-in order tracking
Setting up payment methods
WooCommerce allows you to accept a variety of payment methods, including credit cards, PayPal, and bank transfers. You'll need to set up at least one payment method before you can start selling products on your WooCommerce store. This versatility makes WooCommerce a good choice for stores in different parts of the world.
Keep in mind that you may need to pay transaction fees when using certain payment methods. For example, PayPal charges a fee of 2.9% + $0.30 per transaction. Be sure to factor these fees into your pricing to avoid losing money on each sale. Additionally, you'll need to set up a payment gateway to accept credit card payments. Payment gateways typically charge a monthly fee, so be sure to compare the different options available.
However, if you are on a budget, there are some free payment methods available as well. For example, Stripe offers free credit card processing for WooCommerce stores in the US.
Shipping and delivery
If you're selling physical products, you'll need to make arrangements for shipping and delivery. This can be done through several different shipping carriers, such as USPS, UPS, and FedEx. You can also use WooCommerce's built-in shipping calculator to calculate shipping rates for your products. This calculator is based on the dimensions and weight of your products, as well as the shipping destination.
You'll need to set up shipping zones and rates in your WooCommerce settings. Shipping zones are geographic areas that you ship to, and rates are the shipping costs for each zone. Once you've set up shipping zones and rates, customers will be able to see the shipping costs for their orders during the checkout process.
When setting up shipping, you'll need to decide whether to charge shipping fees or include them in the price of your products. Many store owners choose to offer free shipping as an incentive for customers to make a purchase. However, this means that you'll need to factor shipping costs into the price of your products.
Taxes
Depending on where you're located, you may need to collect taxes on the products you sell. In the United States, you're required to collect sales tax in states where you have a physical presence, such as a store or warehouse. You can use WooCommerce's built-in tax settings to calculate and collect taxes on your orders.
However, WooCommerce will automatically add the appropriate tax rate to each order based on the customer's shipping address. You can also choose to include taxes in the price of your products or charge them separately.
Make sure you're familiar with the tax laws in your country or region before setting up taxes in WooCommerce.
On the other hand, if you're located outside of the United States, you may need to charge value-added tax (VAT) on your products. WooCommerce can help you calculate and collect VAT for orders from customers in the European Union.
Email marketing
Email marketing is a great way to stay in touch with your customers and promote your products. WooCommerce comes with a built-in email system that allows you to send automated emails, such as order confirmation and shipping notifications. You can also use WooCommerce's integration with MailChimp to create and send newsletters, coupons, and other promotional materials.
Additionally, you can use WooCommerce's built-in Abandoned Cart feature to recover abandoned orders. This feature allows you to send automatic email reminders to customers who have left items in their shopping cart without completing the purchase.
Of course, providing excellent customer support is essential for any e-commerce business. WooCommerce comes with a few built-in customer support features, such as order tracking and contact forms. You can also use WooCommerce's integration with Zendesk to provide live chat support for your customers.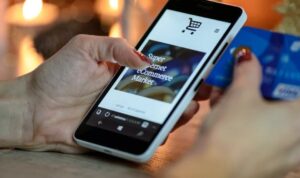 WooCommerce has become one of the most popular e-commerce platforms available today due to its ease of use and flexibility.
If you're thinking about setting up an online store, WooCommerce is a great option to consider. Just be sure to keep these six things in mind when getting started and you'll be on your way to success.