Depression in the United States is reaching unprecedented levels.  Unfortunately, depression isn't the only thing that's afflicting people. Anxiety is more common than ever before, too.
The huge rise in the number of people suffering from depression and anxiety, particularly young adults, has led scientists and healthcare professionals to label the crisis a 'mental health pandemic.'
If you have noticed more and more people engaged and involved with online therapy services, then you might be wondering why this is.
This article will tackle this problem, exploring why online therapy and counseling are so common today.
Widespread Mental Illness
At the moment, more people are suffering from mental illnesses in the United States than ever before in recorded history. Part of the reason for this is the state of the economy, and also the fallout from the COVID-19 pandemic.
A lot of people with existing mental health issues were forced indoors, isolated, and left unable to seek help for nearly a year. Many of them were also made unemployed, which only made matters worse.
It should be noted, though, a lot of people's mental illness is rooted in personal issues and not broader societal issues.
Much More Affordable Treatment
If you have ever looked at the prices of a psychiatrist before, then you will know that it's certainly not cheap. In fact, it's downright extortionate.
However, when you take online counseling and therapy, you can save a lot of money. The cost of online mental health treatment is significantly less than it is when you do it in person.
The quality of the professionals that you work with is not reduced, though, you are just able to access their services for less because less admin is required, and they don't need to see you in a physical office (or travel to you).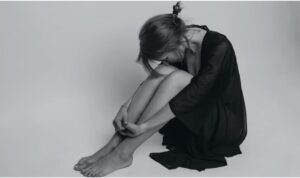 Flexible and Easy to Maintain
The best part about online therapy and counseling is that they are very easy to maintain and extremely flexible.
According to the team at Virtual Treatment Center, you can have your sessions anywhere, be it your car, house, or even your workplace. The reason that they are so flexible is that these sessions are held online.
By virtue of being held online, you can have your sessions anywhere, as long as you have access to the internet and a mobile device.
Highly Qualified Psychiatrists
As mentioned a few sections ago, when you work with an online counsellor or therapist, you don't sacrifice quality by paying less, there's just less admin and physical labor involved.
In fact, one of the greatest things about online mental health treatment is that you can connect with therapists and counselors from all over the world, meaning you can experience people with different levels of experience and qualifications.
All of the therapists and counselors you can work with online are trained, vetted, and checked out before they are hired, so you don't have to worry about getting low-quality support.
Therapy and counselling are more popular than ever. The main reason behind this is the huge rise in mental illness in the United States.
However, it is also due to the fact that it's a lot cheaper and more convenient to have online counselling or therapy sessions.