Businesses are outsourcing for a variety of reasons. Maybe they don't have the time or resources to do the work in-house, or maybe they need specialized skills that they don't have in-house. Whatever the reason, outsourcing can be a great way to get things done quickly and efficiently. In this blog post, we'll discuss some of the benefits of outsourcing and why you should consider doing it too!
What Is Outsourcing?
Outsourcing is the process of hiring someone outside of your company to do a specific task or project. This can be done for a variety of reasons, but most often it's done in order to save time or money. For example, if you need a new website designed, you may outsource that work to a web designer instead of hiring someone in-house.
Outsourcing Can Help Businesses Save Money And Time
Outsourcing can help businesses save money in a number of ways. First, by outsourcing tasks to countries with lower wages, businesses can reduce their overall labor costs. 
Second, businesses can avoid the need to invest in expensive equipment and facilities by outsourcing production to companies that already have the necessary infrastructure in place.
 Finally, by outsourcing non-core functions such as customer service or data entry, businesses can free up staff time to focus on more important tasks – providing cost savings. 
It Can Help Businesses Focus On Their Core Competencies
The focus of many businesses is to maintain and grow their core competencies. This is the area in which they excel and provides them with a competitive advantage. It can be difficult for businesses to focus on their core competencies if they're bogged down with tasks that are not directly related to them. This is where outsourcing comes in.
Outsourcing allows businesses to focus on their core competencies by delegating tasks to others. This can free up time and resources so that businesses can focus on what they do best.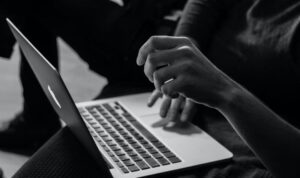 Some of the most common ways companies utilize outsourcing are
Manufacturing
Many companies outsource manufacturing because they themselves do not have the facilities or technology to produce their products. Also, manufacturing products with a different company may be cheaper. 
Human Resources
The hiring process can take up valuable time. From recruiting to finally hiring someone, companies spend a lot of time filling roles that can end up costing thousands of dollars.
Digital Marketing
Ideally, businesses would spend their time focusing on improving their products, and less time creating social media profiles or developing a creative plan to raise awareness. The team at Outsource Accelerator suggests that working with marketing agencies allows companies the time to focus on their product and business goals without having to worry about raising brand and product awareness.
Outsourcing Can Improve The Quality Of Work
As a business owner, you always want to deliver quality work to your clients. But sometimes, you simply can't do it all on your own. That's where outsourcing comes in. By outsourcing to experts in a specific task or industry,
As the business world becomes more and more competitive, it's important to make sure you're doing everything you can to give your company an edge. One way to do this is by outsourcing certain tasks or functions. By working with specialists in different areas, you can expand your business' reach without sacrificing quality – something that's essential in today's market.
It Can Help Businesses Expand Their Reach To New Markets
When trying to expand their business, many companies outsource in order to increase their reach to new markets. It can be difficult to expand organically, so outsourcing provides a way for businesses to connect with new consumers. Through outsourcing, companies are able to reach new markets by working with other businesses that already have a presence in those areas. Their expertise is often invaluable and can help businesses expand quickly and efficiently. 
Outsourcing Provides Access To A Global Talent Pool
The global talent pool is one of the main reasons businesses are outsourcing. By outsourcing, businesses have access to a larger pool of talent. This allows businesses to find the best talent for their needs.
Outsourcing can also help businesses improve their customer service. By outsourcing customer service, businesses can provide better customer service and improve their bottom line. 
Finally, outsourcing can help businesses scale their operations. With outsourced workers, businesses can quickly add or remove capacity as needed. This flexibility can be critical for business success.
Mistakes To Avoid When Outsourcing
When outsourcing, there are a few scams to be aware of. Avoid companies that require an upfront fee or investment, as this is often a sign that they are not legitimate. 
Be sure to do your research on any company you are considering outsourcing to, and always get everything in writing before agreeing to anything. 
If a company sounds too good to be true, it probably is – so trust your gut and move on. With a little due diligence, you can avoid these outsourcing scams and find a reputable company to work with.
Steps To Outsourcing
There are a few key steps to outsourcing successfully. The first is to determine what tasks you want to outsource. This can be anything from customer service to social media marketing. Once you know what tasks you want to outsource, the next step is to find the right service provider. 
Do your research and look for providers that have experience with the type of work you need to be done. You should also consider reviews and testimonials when making your decision. Once you've found a provider you're happy with, it's time to get started! 
Outlining expectations is crucial for both parties involved. Be clear about what needs to be done and when you need it completed. It's also important to set a budget. This will help ensure that you're getting the most bang for your buck. 
Outsourcing can be a great way to free up your time and focus on other aspects of your business. By following these steps, you can outsource successfully and with ease!
Outsourcing can be a great way to improve your business and save money. It can also help you focus on your core competencies and reach new markets. However, there are some things to keep in mind when outsourcing, such as the type of work you want to be done, the company you choose to work with, and how much oversight you want to maintain. By taking the time to do your research and put in place a sound plan, you can enjoy all of the advantages outsourcing has to offer while mitigating any possible negative consequences.