Payroll System
A payroll system is a vital part of any business that has employees. It is a system that helps to track employee productivity and calculate their wages. There are many different types of payroll systems, but they all share some standard features. These features include following employee hours, calculating taxes, and generating pay stubs.
How Does Payroll System Work?
Are you new to the business world and unsure how payroll works? Do you have your own small business and need to start processing payroll but are uncertain of where to begin? This article will help explain the basics of how a payroll system works.
Payroll can be defined as the process of calculating and distributing wages to employees. The process can be completed manually or through payroll software. Critical steps in processing payroll include calculating hours worked, withholdings, and gross pay.
Calculating hours worked is essential to ensure that employees are paid correctly. Various ways to calculate hours worked include time sheets, punch cards, or time-tracking software.
Withholdings are deductions that are taken out of a team member's paycheck. The most common withholdings are taxes deducted at the federal, state, and local levels.
What Are the Unique Features of Payroll System
When it comes to managing payroll, there are a lot of factors to consider. But what are the unique features of a payroll system? Here is a list of the essential elements to look for in a payroll system:
Ease of use

: The payroll system should be easy to use, even for non-accountants. The best payroll systems are easy to use, even with little experience. They should have a user-friendly interface and clear instructions.

Automatic updates

: The system should be able to update tax rates and other changes automatically. This can be a great time saver for businesses, eliminating the need to update employee information manually. Automatic updates can also help to ensure that employee records are accurate and up-to-date.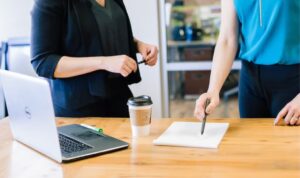 Integration

: The payroll system should be able to integrate with other software, such as accounting and HR systems.

Reporting

: The system should offer a variety of reports, such as employee pay stubs and tax reports.

Security

: The system should be secure, with data encryption and other security measures.

Support

: The system should come with 24/7 support if you have any questions or problems.

Expense Management:

Efficient expense management is critical for any organization. The payroll system is vital to any organization's expense management strategy. Several unique features of payroll systems can help organizations manage their expenses more effectively. These features include the ability to track employee expenses, automate expense reimbursement, and automate tax compliance.

Compensation Management:

Payroll management is one of the most vital yet often overlooked aspects of running a business. An effective payroll system can help you comply with tax laws, avoid penalties, and save money on benefits and wages.