Making your business successful is no easy task. There are so many things to consider – from the products or services you offer to the marketing and branding strategies you use. But don't worry, we're here to help! In this article, we will share some useful tips that will help make your business more successful. So whether you're just starting out, or you've been in business for a while, read on for some helpful advice.
Come up with a stellar brand strategy
Your brand image serves to set you apart from your competitors and make you recognizable to your customers. So it's important to create an effective brand strategy that will stay relevant to your customers. This includes everything starting from your logo and website design to the way you get in touch with your customers. If you're not sure where to start, consider working with a professional branding agency that can help you create a strong and cohesive brand identity. This is an important investment that will pay off in the long run.
For example, take a look at the popular online retailer Amazon. They have built an incredibly strong brand that is instantly recognizable to millions of people around the world. Part of their success is due to their stellar branding strategy – from their distinctive logo to their customer-centric approach.
Develop a marketing plan
Once you have your brand in place, it's time to start thinking about how you're going to market it. This includes everything from online marketing and social media to traditional print and television advertising. Again, if you're not sure where to start, consider working with a marketing agency that can help you create an effective marketing plan.
The best marketing plans are those that are well-rounded and take into account all of the different ways you can reach your target market. In other words, don't just focus on one or two channels, but consider all of the different ways you can reach your customers. For instance, you might want to consider online advertising, social media, email marketing, and even offline channels like print and television.
Invest in customer service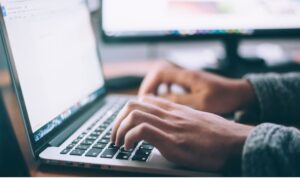 Customer service is an important part of any business, but it's often overlooked. Your customers are the lifeblood of your business, so it's crucial to make sure they're happy and satisfied. There are a number of ways to do this, but some of the most important include offering quality products and services, responding quickly to customer inquiries and complaints, and providing a great overall experience.
Training your staff on how to provide excellent customer service is also important. After all, they're the ones who will be dealing with your customers on a day-to-day basis. So make sure they're prepared to handle any situation that might come up. A well-rounded training should cover everything from how to handle difficult customer service inquiries to how to deal with angry customers. Namely, scripts for customer service offer a great way to handle different types of customer service inquiries in a consistent and professional manner.
Offer great products and services
Of course, none of this will matter if you don't have great products or services to offer. So make sure you're constantly striving to improve the quality of what you offer. This includes everything from the actual product or service itself to the packaging and presentation. Remember, first impressions matter, so make sure your products and services are top-notch.
A good idea if you want to leave a lasting impression on potential customers is to focus on the unboxing experience. This refers to the experience a customer has when they receive your product or service. Everything from the packaging to the actual product should be well-designed and of high quality. This will give customers a great first impression and encourage them to come back for more.
A financial advisor can help you save money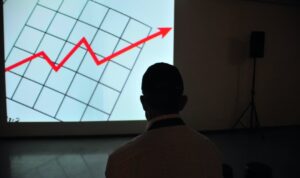 One of the most important aspects of any business is financial management. This includes everything from budgeting and forecasting to tax planning and investment strategies. If you're not sure where to start, consider working with a financial advisor. They can help you save money and make smart decisions about how to grow your business.
Namely, a good financial advisor can help you:
Save money on taxes

Find new financing opportunities

Develop a retirement plan

Grow your business
So if you're looking to take your business to the next level, consider working with a financial advisor. 
Collaborate with other businesses
Another great way to grow your business is to collaborate with other businesses. This can take a number of different forms, but some of the most common include joint ventures, partnerships, and even simple referral programs. By collaborating with other businesses, you can reach a larger audience, share resources, and even save money. For example, let's say you own a pet store. You could collaborate with a local groomer to offer a discount to customers who use both businesses. Or you could partner with a pet food company to create a loyalty program where customers get rewards for buying their products. There are endless possibilities when it comes to collaboration, so get creative and see what you can come up with.
Promote new products and services
Finally, don't forget to promote your new products and services. This is important for any business, but it's especially important for small businesses. After all, you need to let people know what you're offering if you want them to buy from you. So, one of the best ways to promote your business is through social media.
Social media is a great way to reach a large audience with minimal effort. Plus, it's free! So make sure you're taking advantage of it. Create social media accounts for your business and start posting about your products and services. You can also run ads on social media to reach an even larger audience.
These tips can help you make your business more successful. But don't stop there. Always look for new ways to improve and grow your business. And never forget to promote your products and services. If you do all of this, you'll be sure to find success in no time.