The Australian Model Marion Julius can be seen in the upcoming latest experimental film 'Halcyon House' the film maker who did cast Marion in this new and exciting experimental film which will be shown at film festivals and on TV channels in the near future. She was also selected for the new international project Our Voices: Remembering the victims and survivors of the holocaust a documentary and open book which will be released and published in 2023. Marion's poetry and writing was also considered for the film and the open book.
Besides doing some acting she also has been doing some video testimonials for some companies products and promoting some artist. Her latest art work which is getting published in art magazines and her new songs which are out soon. Marion's music videos have been shown on popular ROKU Tv music channels and other social media platforms. The music ROKU TV channel Music Video Kings has been playing her music videos regularly. Her Spotify listeners are increasing with listeners from all over the world and more songs will be added at her Spotify profile soon.
The singer whose songs will be played on more radio stations soon and she has been continuing to do some Tv commercials for VV8 TV.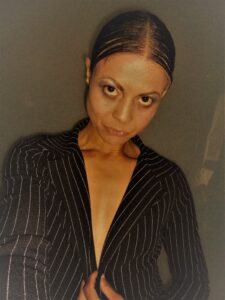 She is simply inspiring, creative and exciting shes come along way and has achieved so much over the years. Posing for the camera, talking to an audience, entertaining viewers and her creativity has been interesting and amazing. Besides success Marion Julius believes in love and she says there is only one person for her. She awaits the universe to bring this person to her this special, wonderful, exciting and magical person.
For now she focuses on what keeps her happy and what makes her feel good. The Writer who is keen on writing more books in the future when the time is right she is currently working on ideas finding inspiration.