The manufacturing industry has been one of the most lucrative businesses to venture into in recent times. This is particularly true for US-based manufacturing businesses as the country attempts to wrestle back some of its outsourced capacity over the years. If you plan to invest in the manufacturing business, here are valuable tips you can follow.
Why Invest In A US Manufacturing Business?
Manufacturing businesses are often overlooked when it comes to investment opportunities. However, they can provide many benefits that make them an attractive investment opportunity. With the rising trend of outsourcing and industrialization, the manufacturing business of US-based companies has been facing stiff competition. However, to make their mark in the global market, companies are undergoing drastic changes making them more investable than ever. In the words of specialists from the AMSC USA Manufacturing Company, it is possible to achieve high levels of quality (down to .01% NCMR) by using a US-based manufacturer and staff. Furthermore, with increasing costs associated with transportation and other supply chain issues, it is becoming more appealing for US-based companies to manufacture parts inside the country.
How To Invest In A US-Based Manufacturing Company
These businesses are much like investing in any other company, except with a few industry-specific caveats. The key element of any successful business venture is to analyze gross profit, margins, and growth areas. So let's look at these aspects and others unique to this particular field.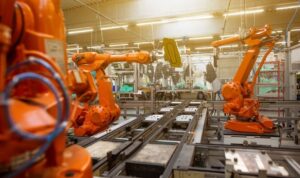 Check Existing Profitability
Investing in a company is not always about the money but also the company's value. Gross profits provide an indication of how financially sound a company is. They measure how much money a company makes before subtracting their costs and other expenses.Investing in a company without checking its profitability is like investing in stock without checking its price. You should also check how profitable a company has been in the past and how it has performed in recent years.
Look At The Quality Of Existing Machinery
High-quality machinery is a necessity for any manufacturing business because the company cannot produce its products at an efficient pace without it. Moreover, this hardware can be highly costly, and the last thing you want is to invest even more money to update the equipment. This includes every aspect of the production process, from computer systems to the primary hardware.
Check What Systems Are In Place For Training Staff 
A manufacturing business can be successful only if it has a high-quality staff, and this staff must be well-trained to perform their duties effectively. Training is vital for any company because it helps them adapt to market changes more efficiently and become more productive. Therefore, it is in your best interest to see what staff you are taking on and how the existing training pipeline is set up.
Examine Ways To Increase Revenue
Manufacturing businesses are always looking for ways to increase revenue. They need to find new ways to do so in order to stay competitive, which is especially vital if you are looking for a US-based operation. Revenue generation is a continuous process, and it is something that manufacturing businesses should never stop doing. Revenue can be increased by:
Developing new products

Increasing the price of existing products

Improving the quality of existing products

Increasing the number of customers
Any business you consider investing in should have already considered every possible avenue to increase profitability and revenue.
See More! Best Way to Find Vermont Seo Service for for Get Targeted Customer of Your Business
As China's economy slows and companies flock there, the US manufacturing business is booming. The shoring of manufacturing back to the United States means more jobs, more money, and a more robust economy overall. These factors make now an excellent time to invest in a US manufacturing company, as long as you have conducted thorough due diligence.