It doesn't matter whether you've just established your own company, or you are the owner of a larger one for a certain period of time, you should know that one of the most essential parts of every business is your supply chain.
And every entrepreneur must do everything that's in his or her power to make sure their supply chain is sturdy and trustworthy enough, otherwise, they may experience a significant downfall as far as their firm is concerned.
With that in mind, there are many effective strategies that you can implement that will help you build a powerful supply chain. If you need some guidance when it comes to this, then simply follow these tips below.
Smart Ways To Build A Robust Supply Chain
Educate Yourself
No matter how knowledgeable, or skilled you think you are, when you become a business owner, you must always focus on enhancing your skills and expanding your knowledge. The same goes for your supply chain.
Learning is a never-ending process that can only benefit you. If you share this opinion and you're willing to take some time to gather some useful information, then you should definitely apply for RMIT Online's master of supply chain logistics management program that will help you become a leader in this field. Out there, you will learn all about the steps that must be taken to become successful in different industries, including supply and procurement, freight transport, dealing with various materials, warehousing and distribution.
Do Everything You Can To Establish Solid Relationships
The relationship between your business and suppliers, along with your supply chain, the stakeholders within your company, and the management team are one of the most important factors in establishing and maintaining a powerful supply chain. 
Furthermore, these types of relationships normally require transparency on each side and are always aspiring to be mutually beneficial.
What Other Strategies Are You Supposed To Implement?
Be Familiar With Each Part Of Your Supply Chain 
Every serious company must strive to have full transparency of the entire supply chain. Getting yourself familiar with every link in the chain means that you will get the opportunity to see every single product moving from one place to another, forward or backward.
Why is this crucial? Well, in case something goes wrong, you will be able to immediately do something about it, plus you will make sure that all the items that are being delivered to your consumers are in ideal condition.
At the end of the day, as an entrepreneur, you must prioritize the quality of your service and always focus on improving particular aspects of it, if necessary.
Ethics, Responsibility & Sustainability 
A powerful supply chain must be sustainable and able to comprehend the impact of its actions and the true meaning of the supplier-consumer relationship. If you have a great connection with your suppliers, you are going to accomplish the desired level of transparency necessary to assess the different tiers of the chain that are very common in the current climate of global trade.
It's of huge importance for every single company in the world to develop a supply base that is thoroughly dedicated to a code of ethics and also to CSR policy.
Make Sure To Optimize Company-Owned Inventory
Be sure to check out the quantity of the company-owned inventory and then determine what items you truly need and get rid of the things you don't. Keep in mind, that the cost of storing and holding inventory is pretty high.
In case you didn't know, inventory holding expenses could represent around sixty percent of an item's cost that is placed in inventory for one year. Further, you should also focus on forecasting and planning so you can properly optimize your inventory.
Another effective way to perfectly optimize company-owned inventory is by utilizing truck scales for effective management. How can you benefit from them? Namely, these scales offer precise measurements which can help you define the right quantity of inventory to store. 
Don't Forget To Test And Retest Your Operations
Every single company in this world wants to simplify its operations as much as possible because that's one of the best ways to secure profitability. In these instances, efficiency is for sure one of the best solutions and there will always be different ways to accomplish peak performance on the floor.
One of the things that you should avoid doing is implementing a brand-new procedure without testing it first. Before you take any further steps when it comes to this, first be sure to take time to properly research it and train on this system and then bring all your workers up to speed.
The more people are familiar with it the better chances you'll have of instant success. This is much more appealing than constantly fixing numerous issues as you go. This way, you can be sure that you are definitely one of the strongest links in the chain.
Begin With Great Data
If you notice that your numbers are off, it means that both, you and your suppliers are about to experience some major downfall. Therefore, it would be advisable to ensure that the numbers from which you draw all your forecasts are one hundred percent precise and that you have pondered potential demand from each angle.
In these types of situations, you must rely on your strong supplier relationships to work effectively with your suppliers in the creation of forecasts. Why does this matter? Namely, something like this is going to prevent various instances of under-delivering and at the same time, decrease the chances of increased freight costs for hasty orders. 
Supervise The Cash Flows 
This is an extremely essential and helpful tool. Bear in mind, that it's important to track the payment terms and conditions with a couple of groups within your supply chain. This will help you plan things properly, as well as comprehend the technologies, means, and different methods of transaction.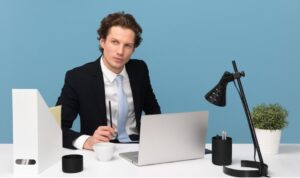 Implementing beneficial strategies can drastically transform your supply chain and simultaneously, increase your profit. Therefore, if this is your goal, then you should incorporate the ones that we mentioned here that will add a huge value to your supply chain.