There are a lot of things that go into running a successful eCommerce business. But if your ultimate goal is to increase sales and profits, then these eight tips will be especially helpful.
1. Upgrade or Migrate Your Ecommerce Platform 
If you're not happy with your current eCommerce platform, it might be time for an upgrade. Migrating to a new platform can be a big undertaking, but it can also be a huge boon for your business. Upgrading or migrating your eCommerce platform can be a great way to boost your sales and profits, while also making your life simpler and your business more efficient. It can help you keep up with the latest trends and technologies, making your store more appealing to customers. It can also help you improve your store's performance, making it faster and easier for customers to shop with you. If you're considering upgrading or migrating your eCommerce platform, there are a few things you should keep in mind.
First, consider your current platform's capabilities and whether it meets your needs. If it doesn't, an upgrade or migration may be the best solution. One good point is migrating your website to Magento 2 from Magento 1. The latter has become outdated, which means there are no longer security patches, updates, and necessary code fixes available for that version. Migration helps to keep your platform updated and keep up with the growth of your business.
Second, research the different options available to find the best fit for your store. There are a variety of eCommerce platforms out there, so it's important to find one that offers the features and tools you need.
Third, make sure you have a plan in place for migrating your data and applications to your new platform. This process can be complex, so it's important to have a clear understanding of what needs to be done before you begin.
Finally, once you've decided to upgrade or migrate your eCommerce platform, take the time to test it thoroughly before making the switch. This will help ensure that everything works as expected and that there are no surprises when you go live with your new store.
2. Focus on the Customer Experience
The first and most important step to increasing sales and profits is to focus on the customer experience. It's important to focus on the entire customer experience from start to finish. Every touch point between the customer and your business should be designed with their needs and wants in mind. From the moment they land on your website or walk into your store, to the time they receive their purchase and beyond, every interaction should be positive and seamless.
3. Offer a Great Product or Service
This is the most important factor in boosting your eCommerce sales and profits. Of course, none of the above matters if you don't have a great product or service to offer in the first place. If you don't have a great product or service, no amount of marketing or advertising will help you. Make sure you're selling something that customers actually want and need, and that they can't find elsewhere. Also, make sure you offer a product or service that is high quality and in demand. Offer a competitive price point, and back up your products with great customer service.
4. Use Data to Make Decisions
This is one of the most important pro tips on how to boost your eCommerce sales and profits. Making decisions based on data will help you understand what's working and what's not, so you can focus your efforts on areas that are more likely to lead to success.
Here are a few things to keep in mind when using data to make decisions:
Make sure you're tracking the right data

. Identify the key performance indicators (KPIs) that are most important to your business and track them closely.

Use multiple data sources

. Don't rely on just one source of data, as this can lead to bias. Look at data from multiple channels to get a more accurate picture.

Use data to test hypotheses

. When you have a hypothesis about what might work, use data to test it out. This will help you validate or invalidate your ideas and make better decisions.

Be prepared to pivot

. As your business grows and changes, so too will the data you're tracking. Be prepared to change course based on new information.

Always be learning

. The world of eCommerce is constantly evolving, so make sure you're always learning from the data you're collecting. This will help you stay ahead of the competition and continue Boosting your eCommerce sales and profits.
5. Invest in Marketing
It's a given that you need to market your eCommerce store if you want to boost sales and profits. But what many entrepreneurs don't realize is that they should be investing in marketing long before they launch their store. By starting early and building up a solid marketing foundation, you'll be in a much better position to drive traffic and conversions when you do launch your store.
Generating awareness for your brand is essential to driving sales and profits. Invest in various marketing channels that make sense for your business, and that will reach your target audience. This could include paid advertising, social media marketing, content marketing, email marketing, or even offline marketing tactics like print or radio ads.
6. Make Sure Your Website Is Optimized
Your website should be designed with conversion in mind. That means it should be easy to navigate, visually appealing, and fast loading. It should also be optimized for search engines so that potential customers can easily find you when they're looking for products or services like yours. Also, make sure your website is mobile-friendly to keep up with the current trend of how people access the internet. Finally, make it a point to use effective search engine optimization (SEO) techniques and always test and improve your website's conversion rate optimization (CRO). This will keep your website relevant to both the customers and the search engine algorithm.
7. Offer Multiple Payment Options
One of the best ways to boost your eCommerce sales and profits is to offer multiple payment options. This allows your customers to choose the payment method that works best for them, which can make a big difference in whether or not they complete a purchase. Give customers the flexibility to pay how they want, whether it's with a credit card, debit card, PayPal, or another payment method. The more options you offer, the more likely you are to make a sale.
8. Use Promotions and Discounts Strategically
Discounts and promotions can be a great way to drive sales and boost profits, but they need to be used strategically. If you offer too many discounts, you risk devaluing your products and eroding your profits. Instead, focus on offering discounts or promotions during slow periods, or on specific items that you want to move quickly.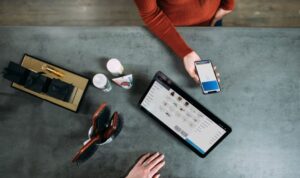 By following these tips, you'll be well on your way to increasing sales and profits for your eCommerce business. Just remember to focus on the customer experience, offer a great product or service, use data to inform your decisions, and invest in marketing. And if you can do all of that, you're sure to see success.