The world is increasingly online these days. A Google search can provide you with most of the answers to your questions. You can usually find a product or service online that offers a solution. Considering there are currently 4.95 billion internet users globally, a single blog post has a global reach beyond imagination.
If you manage or own a brand, you will want your website to appear in the search engines. You want your search engine results to be helpful and lead to a sale when customers click on them. What strategy can you plan to satisfy all these expectations? You need to hire the best content writing services.
A marketing agency that delivers your copy as part of a larger strategy can yield significant results for your brand. According to research, content marketing produces more leads than traditional methods. It is just one of the various benefits of hiring a professional content writing company. Read on to learn more about the benefits of content writing services.
Establishes a Brand Voice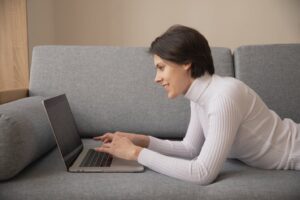 Developing an excellent product is a professional endeavor. So is learning how to establish the company's voice on social media. After creating your product, it might be time to get help with the latter from a content writing service. Content writers will craft your social media posts to appeal to your target audience with just the right amount of tone.
Each recipient will have a different tone depending on the target. Does it make sense to be humorous or formal in your posts? Would you instead mention pop culture or dry facts? Should you be witty, casual, or strictly formal? Your content writer will consider all this when creating your brand's voice — choosing the right approach to boost sales and customer engagement.
Less Concern About New Content Ideas
Creating content for your blog or website can also prove challenging. Maybe you're looking to publish your content on other blogs and websites. How can you develop new content writing ideas? Though there are so many things you can pen about, none of them come to mind before you scribble something.
Writing content ideas for clients is a habit for Onsite Blog Writing Service providers — of course, it is also a professional necessity for them. So, you need not worry about always writing something. They do it behind your back, without you knowing it.
Saves You Time
Photo by Vlada Karpovich from Pexels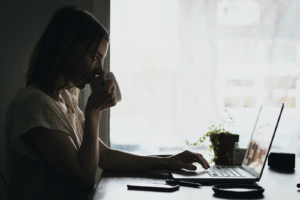 There's a good chance you'll have some workers familiar with writing as a growing business. Offering them the task of developing content writing for your website might sound like a great idea, and it certainly is if they know what they're doing, but this is not always the case.
Things can get a little messy if an inexperienced writer undertakes a complex writing project such as content writing. Having to edit content more often means spending more time on each piece, which results in wasted time. Skilled content writers understand their clients' needs and don't waste time before delivering them.
Builds Trust and Thought Leadership
You probably associate certain brands with specific industries. For instance, if you think of the social media industry, Facebook and Twitter are probably the first two companies that come to mind. Building up your brand's reputation as an industry leader is essential in enhancing your brand. But how do you do it?
Content writing service providers can strategize your copy to position you as an expert. It involves making forecasts, researching trends, and presenting news in your industry. Your business will also gain trust this way. You have a better chance of selling your product if you can establish credibility with your audience. Establishing trust is vital to being recognized as an industry authority. An outstanding agency can make your brand appear this way to your audience.
Generates an Endless Supply of Leads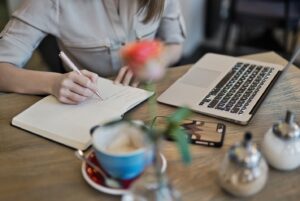 Photo by EKATERINA BOLOVTSOVA from Pexels
You can think of passive marketing as such. Let's say you publish one post. It gets 60 hits in the first month. The following month, another 50 hits. Afterward, a few more hits, and so on. The traffic increases as you focus on picking up leads and expanding your business. Your following also grows. It's a long-term investment.
A post will get dated, eventually. However, you can update old posts by using blog content writing services. By updating the date, Google knows that the content is current. It increases traffic. You can also repurpose the content into another format. There is great value in recycling. Hence, even if you forget about older posts, they will still deliver sales leads. Perhaps some of them are even old evergreens.
Offers a Larger Selection of Content Writers
One good reason to seek content writing services is that it does not confine you to a specific service or writer. Can't stand someone? If you want to change the writer, you can ask for the content writing service or modify the service itself.
You have complete control over the process. However, if you hire someone internally, you can't do this. You can save money by hiring a professional content writer instead of hiring and firing your employees.
Conclusion
There are various benefits of content writing services. For instance, it enables you to establish your brand voice, saves you time, builds trust, thought leadership, etc.
References
Digital 2022: Global Overview Report — DataReportal