Are you thinking about creating a website for your business, but don't know where to start? WordPress is a great platform for businesses of all sizes and can be set up in just 8 essential steps! In this blog post, we will walk you through each step so that you can create a website that represents your business well and helps you reach your marketing goals. Let's get started!
1. Find the right hosting service
The first step in creating your WordPress website is to find the right hosting service. There are many different hosts out there, so it's important to do your research and find one that will fit your needs. Once you've found a few potential hosting services, compare their prices and features to find the best option for you. The wordpress hosting service you choose will provide you with space to store your website's files and databases, as well as offer support in case you run into any problems. Sometimes, WordPress hosting services will even offer discounts if you sign up for a longer period. Once you've found the perfect host, sign up for an account and follow their instructions for setting up WordPress on your domain. 
2. Choose the team
Now that you have WordPress set up on your domain, it's time to choose the team who will help you create and maintain your website. If you're doing this yourself, great! Otherwise, you'll need to decide whether to hire a freelancer, an agency, or an in-house team. Each option has its benefits and drawbacks, so take some time to research what would work best for your business. Once you've decided on the team you want to work with, reach out and start the conversation about what kind of website you want to create. What kind of message are you trying to get across? Who is your target audience? What kind of action do you want visitors to take when they come to your site? Once you've answered these questions, you'll be able to start creating content and designing your WordPress website.
3. Choose a theme
The next step in creating your WordPress website is to choose a theme. There are thousands of themes available for WordPress, so finding the right one can be daunting. However, there are a few things you can keep in mind to help you narrow down your options. First, think about the overall look and feel you want for your website. Do you want something clean and minimalistic? Or something more colorful and vibrant? Second, consider what kind of features you need. Does your theme need to be responsive? Do you need e-commerce functionality? Once you know what you're looking for, take some time to browse through the available themes and find one that fits your needs.
4. Install plugins
After you've chosen your theme, it's time to install some plugins. Plugins are pieces of software that add extra features and functionality to your website. There are plugins for just about everything, so you're sure to find ones that fit your needs. Some popular plugins include contact form builders, social media integrations, SEO tools, and security enhancements. Once you've installed the plugins you need, be sure to activate them and configure any settings they may have. They can usually be found in the "Settings" area of your WordPress dashboard. Also, be sure to update your plugins regularly to ensure that they are compatible with the latest version of WordPress and fix any security vulnerabilities.
5. Create pages and posts
Now that you have your website's basic structure in place, it's time to start creating content. WordPress uses a system of "pages" and "posts" to organize your content. Pages are typically used for static content like your About page or Contact page, while posts are used for blog articles or other timely content. You can create new pages and posts by going to the "Pages" or "Posts" section of your WordPress dashboard and clicking "Add New". When creating a new page or post, you'll be able to enter the title, body content, and any other relevant information. You can also add images, videos, or other media files to help improve the look of your website.
6. Choose a color scheme
Another important aspect of designing your website is choosing a color scheme. The colors you use can have a big impact on the overall look and feel of your site, so it's important to choose wisely. There are a few things you should keep in mind when selecting colors for your website. First, consider the overall tone you want to set. Do you want something that conveys professionalism and sophistication? Or something more fun and youthful? Second, think about the emotions you want to evoke in your visitors. Once you've considered these factors, take some time to experiment with different color schemes until you find one that fits your needs.
7. Add multimedia
In addition to text, you can also add multimedia files to your WordPress website. This can include images, videos, audio files, and more. Adding multimedia can help improve the look of your site and make it more engaging for visitors. You can upload multimedia files by going to the "Media" section of your WordPress dashboard and clicking "Add New". Once you've uploaded your files, you'll be able to insert them into your pages and posts using the built-in media editor. It's also important to optimize your multimedia files for the web. This means choosing the right file format and size to ensure that your website loads quickly and efficiently.
8. Preview and publish
Once you've designed your website and added all the content you want, it's time to take a look at the finished product. WordPress provides a built-in preview feature that lets you see how your site will look before publishing it. To access the preview feature, simply click the "Preview" button in the top right corner of your WordPress dashboard. This will open up a new window where you can see what your site looks like. If everything looks good, go ahead and click the "Publish" button to make your site live. Congratulations! You've just created a WordPress website.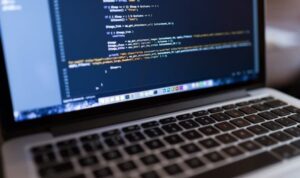 By following these eight essential steps, you can create a WordPress website that is both aesthetically pleasing and functionally sound. Just remember to take your time and plan everything out before getting started. Once you have a solid foundation in place, you can begin building your dream website. If you need any help along the way, there are plenty of resources available online. Good luck!